Waking up with a dodgy tummy and knowing you have to spend hours on the back of a motorbike was a worrying thought and I stayed in my hotel room for as long as possible before the race started.  It was also a transfer day so once I checked out there was no going back and that was an even scarier thought!  Once the race started I felt better and was luckily able to concentrate until we got a flat tyre.  I was then stuffed into a water wagon until I got a new bike and driver.  It didn't take long before I was on another motorbike and back shooting the race.
Today's stage was flat with a final 1km climb up to Khlong Tha Dan dam and I accompanied the 30's, 50's and master men. There was a small flurry of attacks at the start of the race but it settled down and pretty much stayed together to the final climb.  As soon as the peloton hit the bottom of the climb, there were a couple of crashes and this split the group.  I positioned myself further up the climb to capture the riders on one of the steepest sections and also to try and capture some of the other race categories as they came through.  We had to wait until the last riders finished the climb before the support vehicles were allowed up to the dam and that made for a very long hot day and by the time we transfered to the new hotel I was cooked.  Below are a few photos from the day and you can see my race gallery here.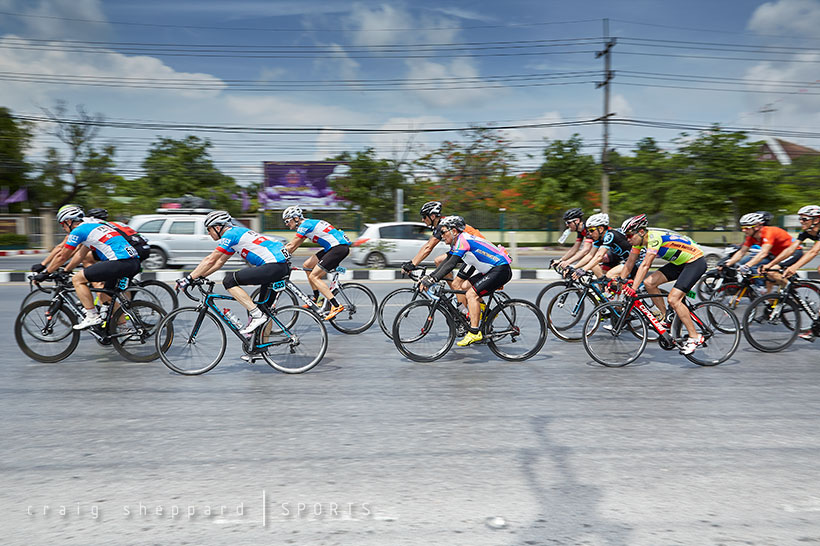 Out onto the open highways with the old guys.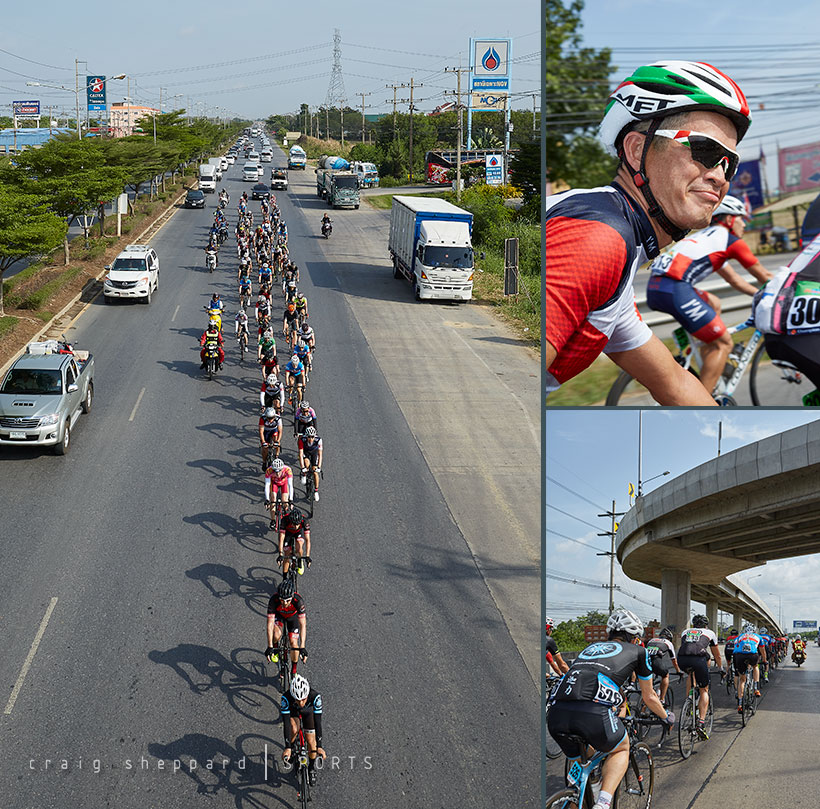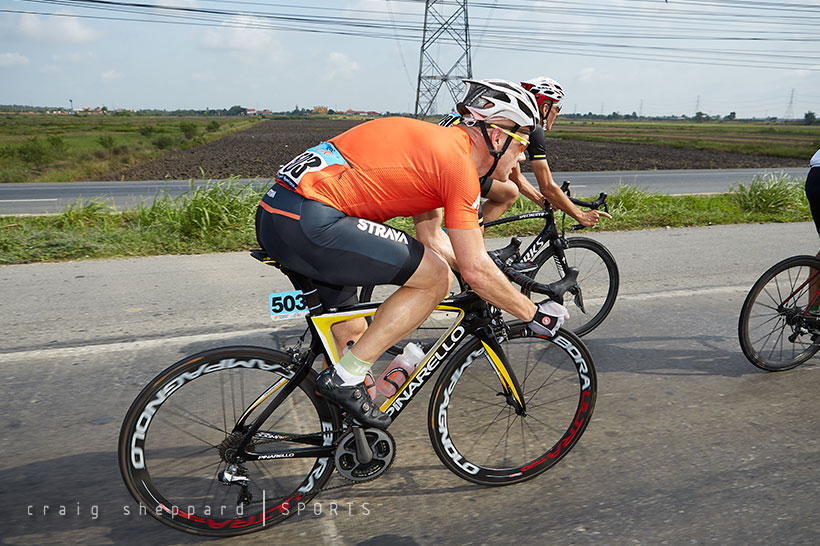 Some very nice bikes in this group.

Well…it smelt good…..

A welcome sight at the end of the stage, at least for me.

These guys escaped the crashes at the bottom of the hill and raced hard up the climb.


It was a short climb but it hurt.

It was a long lonely walk to the finish line for some.