Today was going to be a test for both myself and the riders.  After going straight to bed with heat stoke on arrival at the new hotel I wasn't sure how I was going to survive the heat on the back of the motorbike for the longest stage of the race.  A big thanks to my roomy Pete Bennett for the imodium tablets and keeping an eye on me.  I made it to the start and after a few miles on the back of the bike I was given a cold bottle of water which miraculously fixed me and I was back into it.
The stage was pretty flat for the first 90km before the riders had to tackle a 7km long climb and then the remaining kilometers were rolling with some nasty little kickers to really test the legs.  I started the day with the Open cat and once the leaders of the 40s cat went over the king of the mountain I continued with them.  Just after I headed off to catch the leaders of the 40s the road surface turned to hard packed dusty gravel.  The dusty conditions reminded me of scenes I'd seen on TV of professional races like Strada Bianca or Paris Roubaix.  I quickly caught two riders from the Specialized Mavericks trying desperately to get across to the lead group of 3 riders and with some solid chasing it wasn't long before it was a group of 5.  The undulating terrain took it's toll and the group was down to 4 for the last remaining 20km.  I had to leave the guys to head to the finish just as they were having a few little digs at each other to see who had the legs for the final 300-400m climb to the finish.  I had positioned myself just before the top of the climb and was pleased to see Alan Grant of Specialized Mavericks had attacked the group and was powering his way up the climb to take the stage win.  Here are a few shots from the day and you can see the Stage 4 gallery by clicking here.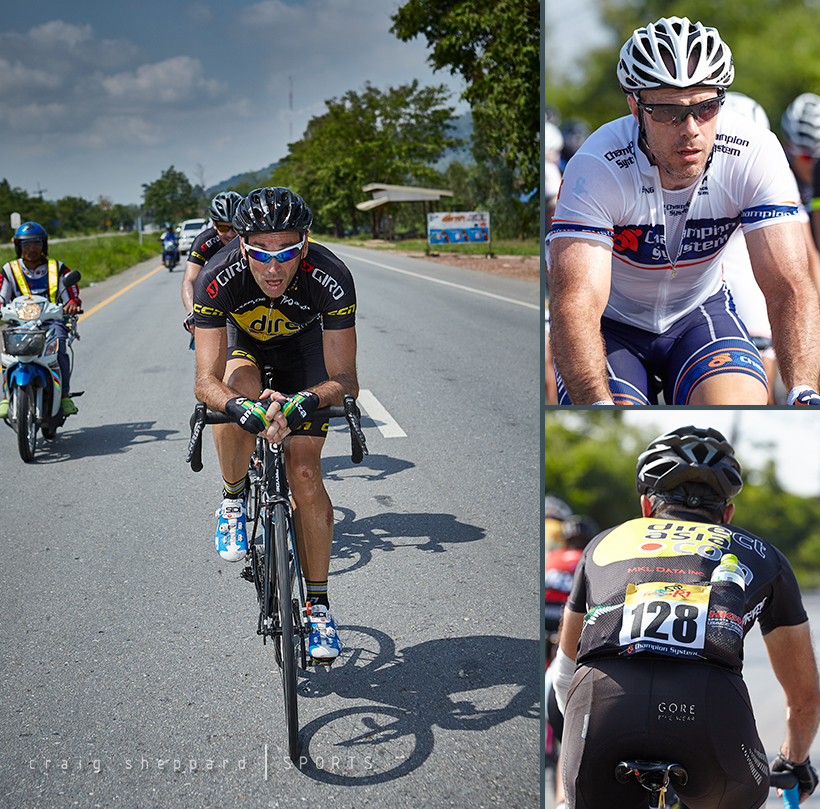 Team Direct Asia controlled the front to the first big climb.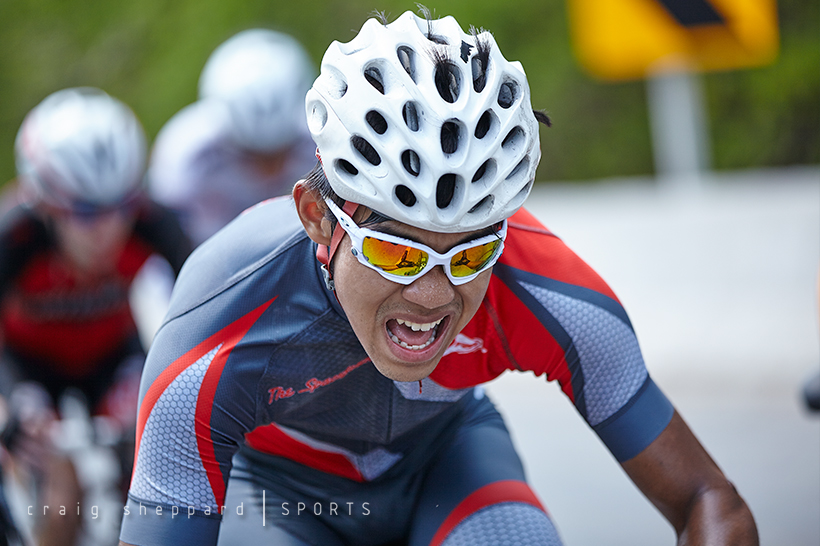 The pain was showing early on the big climb.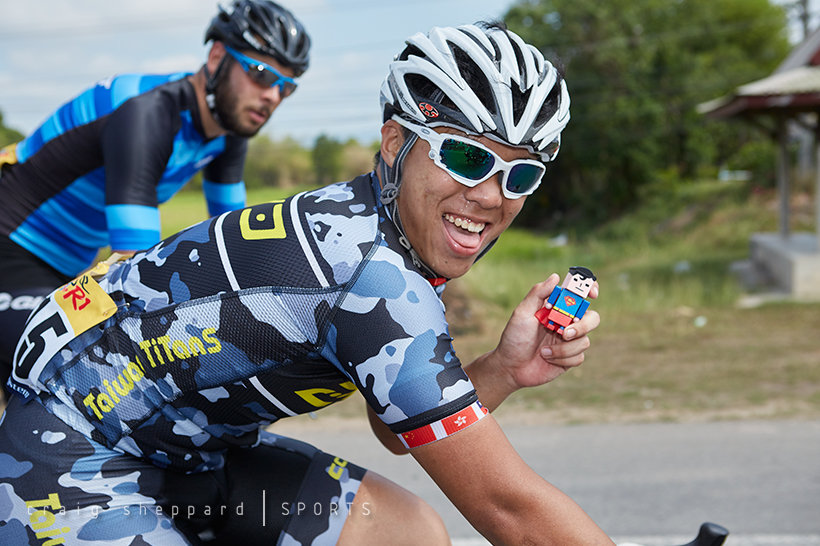 Lucky charm…..maybe??

The yellow jersey driving the pace off the front.

Peter Sagan eat your heart out!!

Strada Bianca?

Fast, smooth flowing roads out to the turn-around point.

The water looked very inviting.

Alan Grant attacks on the final steep climb to the finish line.

This says it all…'Tour of Friendship'


The wonder boys!