Today was the final stage of the race and after a rough few days I was looking forward to the end.  It was another flat stage on a mixture of big, wide roads and narrow country roads.  I decided to start with the Open cat and work my way back down through the cats to try and capture the faces of the peloton rather than the context of the race in the surrounding countryside.
The Open started like a bat-out-of-hell and the pace was through the roof – who would have thought that these guys had 4 days of racing in their legs! However, there was still some real suffering going on.  Eventually the pace settled down so I stopped to wait for the next group who I stuck with for a while before stopping for a break at a little shop to wait for the next group.  Much to my surprise there was a group of guys drinking beer – it was only 9.40 in the morning and they were already 6 big bottles down.  I declined the offer of a cold glass but took the opportunity to take a couple of photos which they were happy to pose for.  Finally the last group rolled through and I was off again – I hadn't shot this group before today so it was nice to capture some fresh faces and also get a few shots of the women in the peloton.
Thankfully today's race finished pretty close to the hotel as it was pretty hot.  After a quick shower it was off to the final lunch and prize giving and then on to the bus back to Bangkok airport.  In a way I was relieved to be heading home as for me this was the toughest race I've covered – due to feeling off colour – however, I still had a great time and I am looking forward to next year.
Various methods of race prep before the start.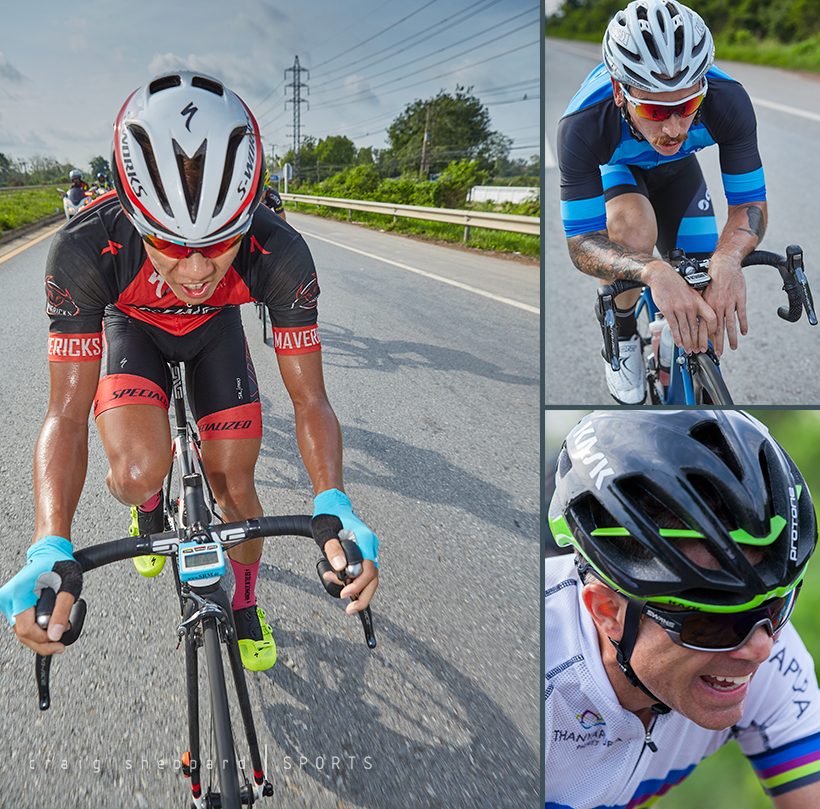 A fast start for the Open guys.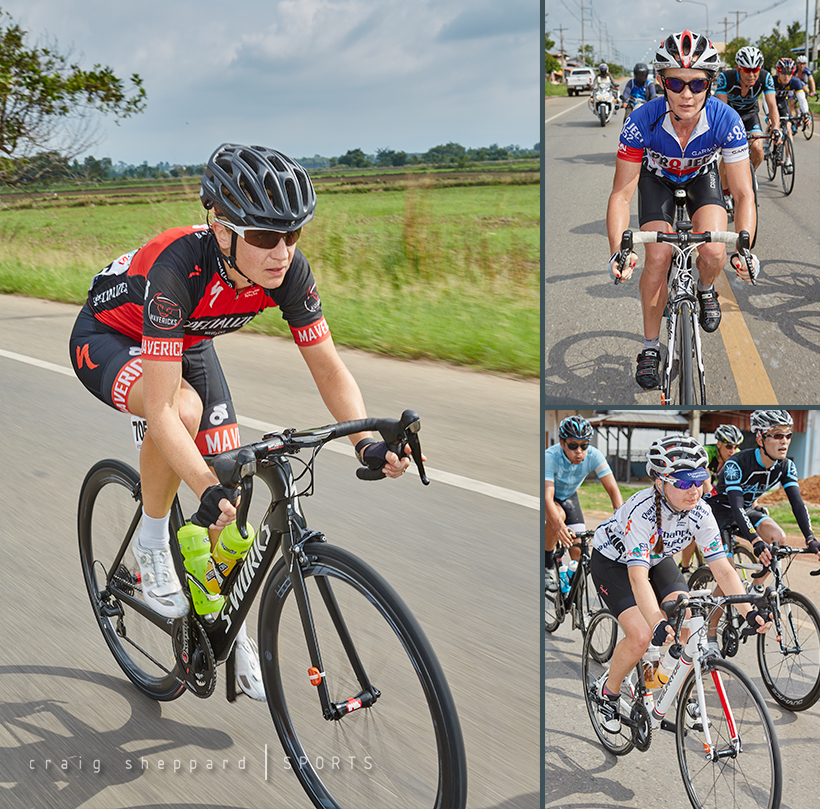 Peloton Women.



Beer o'clock! 0940hr.


Faces of the peleton

The race wouldn't be what it is without all the hard work from this special lady.  Until next year Kai…..