One of my dreams as a cyclist and a photographer is to photograph a race from the back of a motorbike. In November I got the opportunity to realise this dream by photographing a fantastic little race on the island of Bintan in Indonesia. I spent the majority of the 157km Stage 1 following a breakaway of 8 cyclists from the Men's Open Cat 1 over hills and through rain storms. It was an exciting and eventful day and after over 4 hours on the back of the motorbike I came to learn that it's almost as tiring and painful as the actual racing! Below are a selection of my images from Stage 1.
Click here to look at more images of Tour de Bintan Stage 1.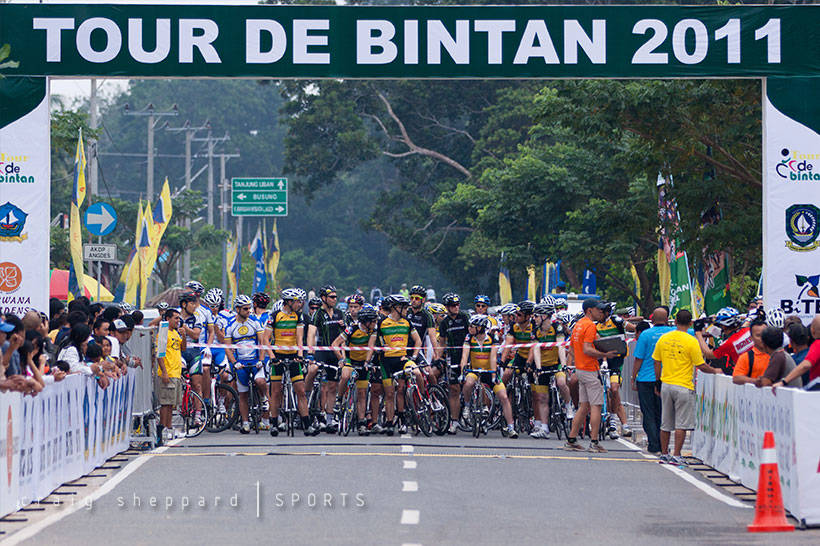 The Cat 1 Open men ready to roll.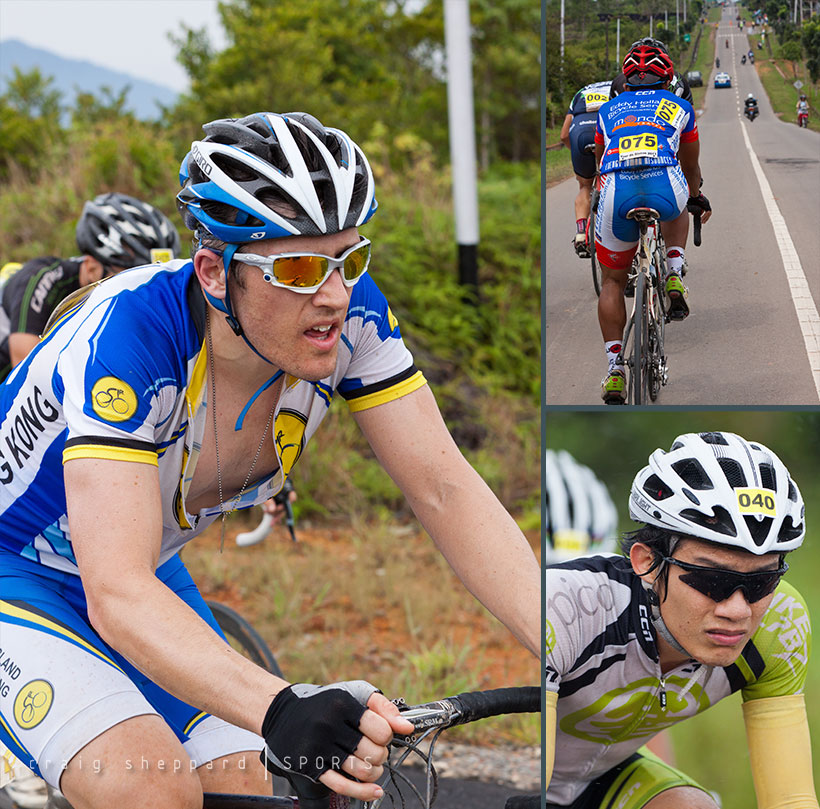 The break formed early and held on to the finish.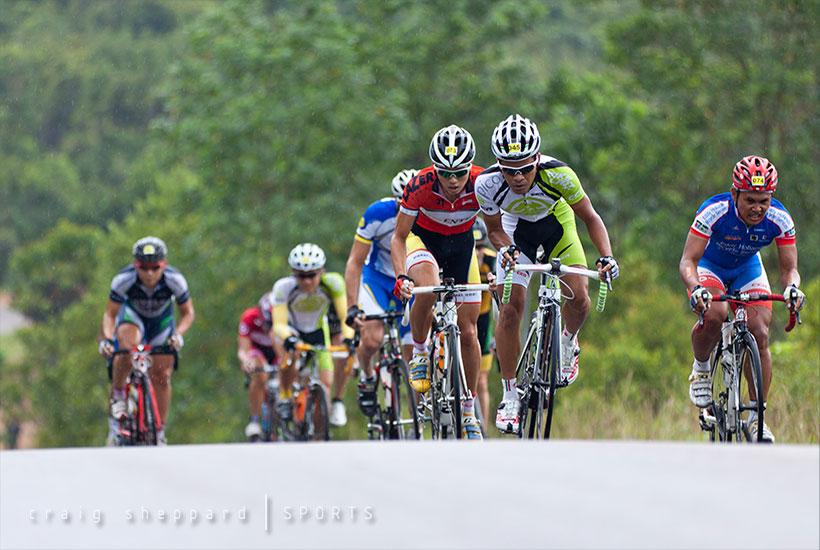 One of many short sharp climbs the riders had to get over.

It rained early on in the race which kept the temperature slightly cooler than usual.


The constant rollers and attacks during the last few kilometers kept the break on there toes.

A great sprint finish and the pain really showed.  For some more than others as the winner was later disqualified.