The Changi Series 2 consisted of an Individual Time Trial (ITT) early on a hot Sunday morning followed by a mass start Road Race a couple of hours later.  Held on the infamous Changi Straight, a piece of road that runs the length of Changi Airport runway, it is about 5-6km of straight, boring tarmac.  I turned up just in time to photograph the only two Cannasia-Cannondale riders competing in the ITT as the rest of the team had decided to save their legs for the Road Race.  The OCBC cycling team were the dominant force taking the top two places in the Mens Open. Siw Haller of ANZA cycling easily took out the womens race.
The Open Mens road race was fast and furious with riders trying to get away, only to be chased down time and time again.  It wasn't until the 3rd lap a break finally got away and managed to stay there for a couple of laps before being reeled in with one lap to go.  After constant attacks during this last lap it came down to a bunch sprint and Ed Ayres (ANZA Mavericks) emerged from the final hairpin turn in front and managed to hold off the charging peleton to win.
The Womens race was dominated by one rider, Christina Liew Gin (Joyriders).  She rode most of the race by herself off the front with the remainder of the women chasing. After a gallant effort by the women to bring Christina back to the peleton she got away again and stayed away to take the win.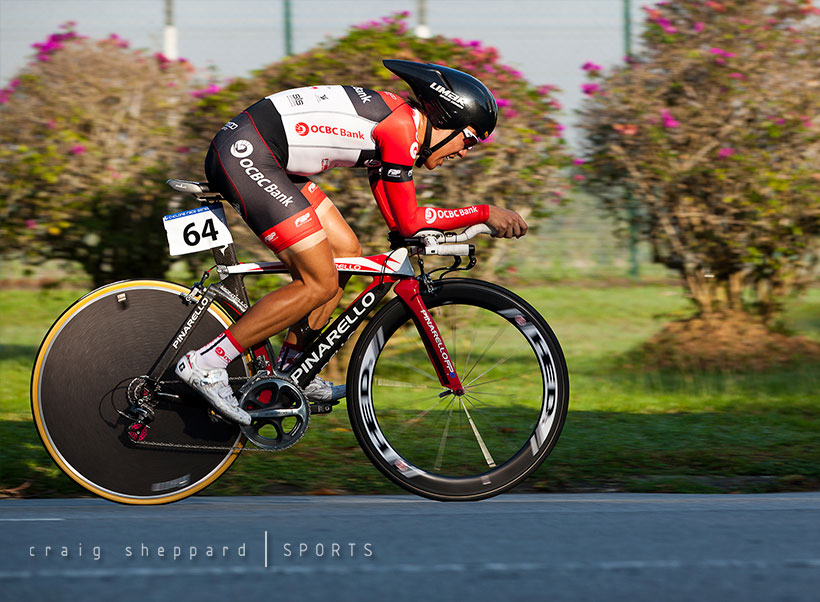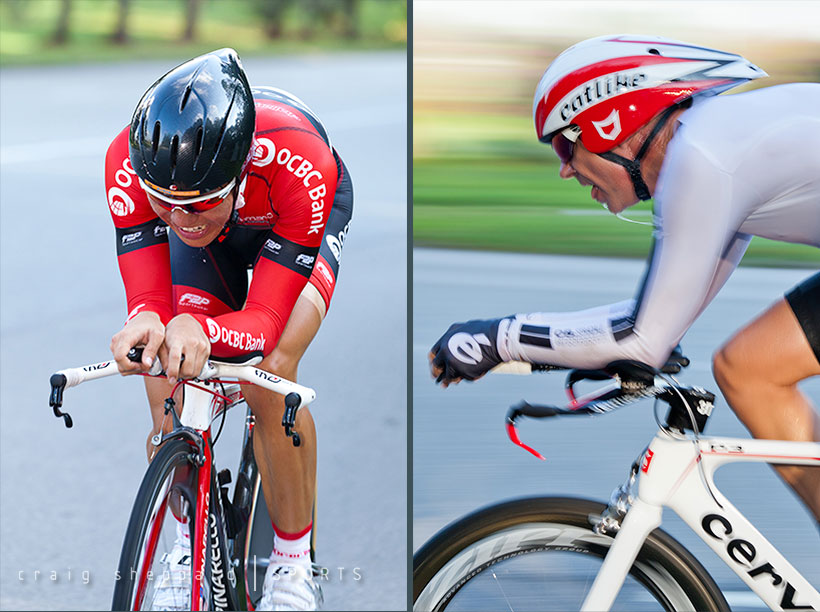 Pain and suffering seemed to be a theme amongst the riders.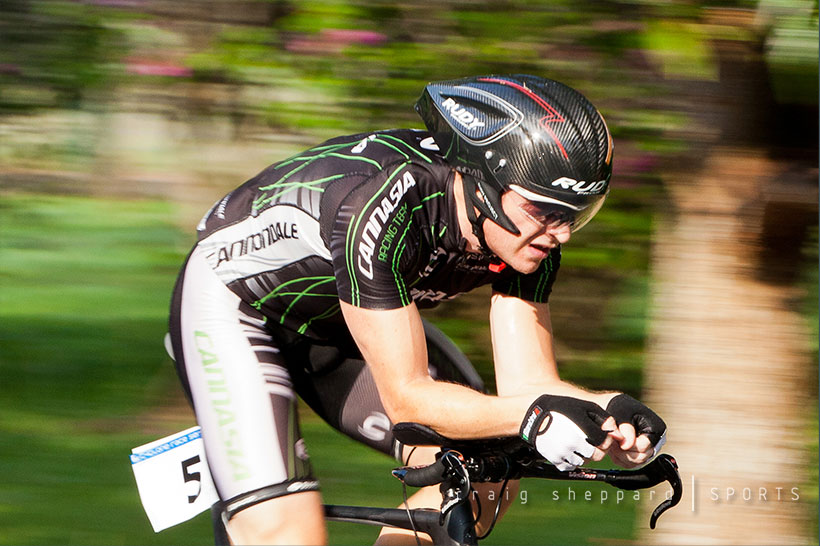 Some riders looked smooth and in control just like Tim Wilkins of Cannasia-Cannondale.

Peter Toth, quite possibly the tallest ITT rider I've ever seen.

Megan Kinder looking right at home on her TT machine.

Open Mens Road race.

Cannasia-Cannondale controlling the peleton.

The break went out to about 50 seconds before the peleton brought them back.

The Womens race was dominated by Christina Liew Gin. The remainder of the women were left to duke it out for the minor placings.